Postal Connections News and Community Give Backs
Postal Connections of America is a thriving operation of 40 stores in 16 states with two more to open before years end. In addition to a real commitment to customer-centricity, Postal Connections remains dedicated to the following:
Improving operations by expanding products and services
Being a true partner in the communities where stores are located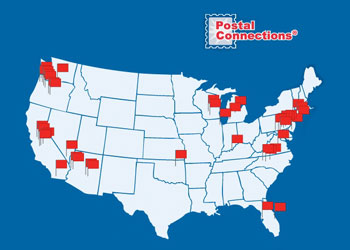 Improving Operations
For example, Postal Connections has had much success with the addition of iSoldIt online sales assistance service to its stores. iSold It is a way for customers and local businesses to sell unwanted/ unused or overstock merchandise on eBay, Amazon or Craigslist without having to go through the hassle of listing those items themselves. The Postal Connections staff takes care of everything, the item description, photos, correspondence with bidders/buyers and all other aspects of the sale. After the item is sold, you receive a check minus the sales and listing fees.
Postal Connections also has plans to make it even easier for customers to use our services by opening convenient one stop PC Express outlets within Wal-Mart Super centers across the country. The recently opened Redmond, OR PC Express has had an overwhelming response from customers. This location features packing & shipping, copies & print, faxing, notary service, iSoldit online sales assistance and more.
Community Involvement
If you are fortunate enough to be near a Postal Connections store, you might have noticed the community involvement, particularly for US military personnel. For example, in 2017:
Locations across the country held the second annual Military Moments donation drive, shipping more than 600 pounds of care packages to military staff. Food requested was: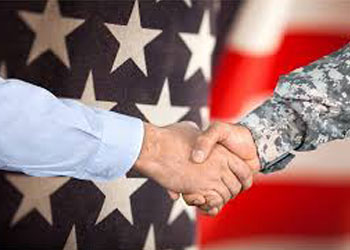 Healthy snacks (jerky, trail mixes, granola bars and fruit snacks)
Drink mix packets (Gatorade, lemonade, iced tea and Crystal Light packets)
Microwavable food (Easy Mac, popcorn, Cup O'Noodles, Chef Boyardee and oatmeal)
Non-perishable food (tuna cans/packets, fruit cups, peanut butter, Nutella, soups and other canned foods)
Toiletries (travel-size shampoo, conditioner, body lotion, body wash, wet wipes and hand sanitizer)
Stores also participated in the Send Your Love campaign around Valentine's Day. Blank cards were supplied for customers to jot down a quick note to the service men and women, eventually adding up to more than 700 notes sent to service members!
Visiting your local Postal Connections store will not only help with your home or business administrative tasks but will show you Postal Connections commitment to community betterment!